From the December 16, 2011 Shakopee Valley News' The WeatherDesk
As you may have noticed, we no longer have any snow on the ground thanks to our recent mild temperatures. Although the ground is bare, we are not far from the historical benchmark of 10 inches of snow for December. Officially, 7.9 inches of snow has fallen this month at MSP Airport, and I've seen 7.1 inches unofficially in Shakopee. Unofficial in that I'm not always around to measure the snow, and I do require sleep once in a while for the overnight snows!

About this time last year, we saw our historical snowfall that brought 21.5 inches of snow to Shakopee (and apparently made famous by CNN), and at least 18 inches to other parts of the Twin Cities. The weight of the snow caused the roof to collapse at the Metrodome, er, Mall of America Field. A video you've probably seen many times. We have been presented with much different conditions this year with rain, yes, rain in December, that feel on Wednesday. It was much needed for the drought-stricken soil. 0.37 inch of rain total fell from this storm system, and you have to go back nearly three months to October 12th when we last received at least that much rain. Had the air been about 10 degrees cooler, we may have seen up to a half foot of snow. Mostly likely would have been in the four to six inch snow range. This would have eliminated the concern of a Brown Christmas. We have a White Christmas in he Twin Cities about 75 percent of the time. The last Brown Christmas was in 2006, so we are statistically due to see another one. As you might expect, the odds are better of seeing a White Christmas as you travel north towards the Arrowhead region where a probability of 90 percent or greater exists.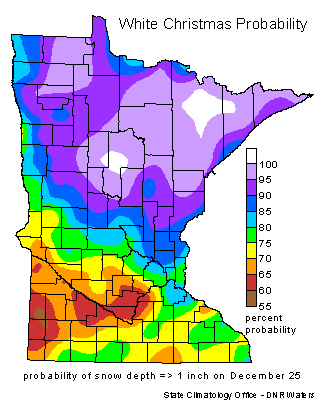 What does Christmas hold for us in terms of seeing snow? That seems to be the $64,000 question raised by local weather media. I feel it's too soon to completely write-off a White Christmas by the big holiday. For those wishing for snow, anxiety is beginning to kick in as we count down the days to the 25th. Forecasts can and do change rapidly, and sometimes snowstorms only appear three days out from the onset. There has been a lot of fluctuation with the models in regards to snow chances next week. At one point, snow was in the forecast for Monday, but that has all but been eliminated. Just recently, there were hints of snow on Christmas Eve, but that projection was moved up to Thursday. This may be the last shot for a White Christmas.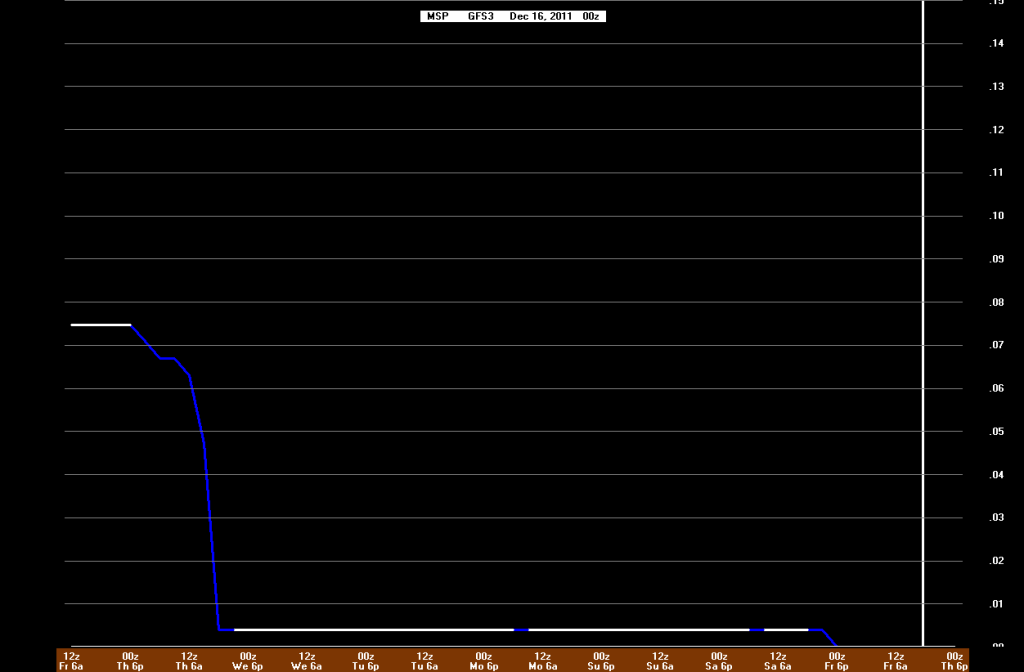 So what is my prediction? Drumroll, please. If I was a betting person, I would say that we have a Brown Christmas. I'm going to go with an 80 percent chance of that happening. There just are not any definite signs that says a snowstorm is on it's way. The jet stream shows signs of an El Nino weather pattern rather than a La Nina one with a "split flow" across the northern and southern states, which may be partially responsible for our mild weather this year.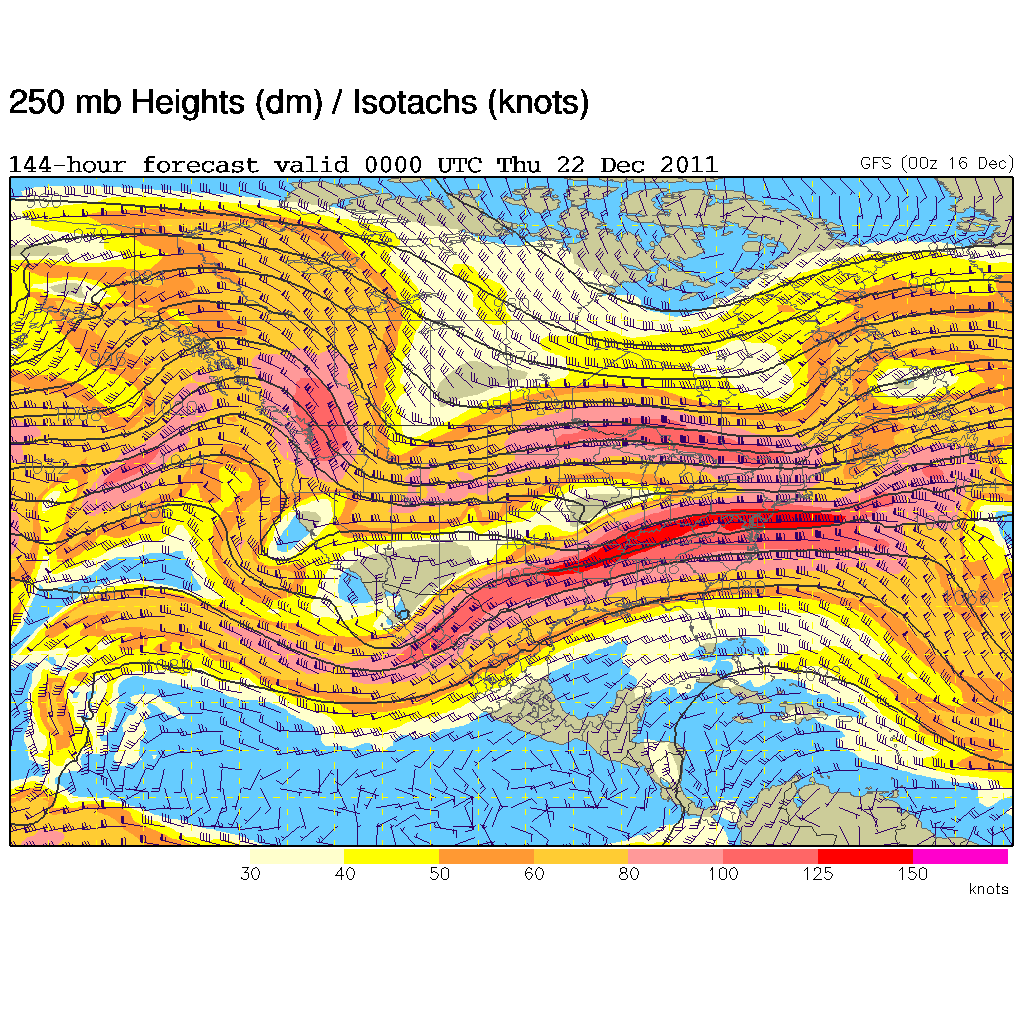 For snow lovers, keep your fingers crossed, but the odds favor a Brown Christmas this year. Still plenty of time for things to change!

RS